Bea Fiedler "the bee" (born 28 June 1957 in Witten, Germany) is a German topless model who entered a paternity suit against Prince Albert of Monaco in 1987. The suit was dismissed because a blood test proved that the prince was not the father of Fiedler's son.
In June 1977 she was German Playboy Playmate of the Month.
She acted in the German film Graf Dracula beißt jetzt in Oberbayern (Dracula Blows His Cool), a 1979 vampire flick by Lisa/Barthonia Films, Germany. She also acted as "The Champagne Girl", changing from one outrageous costume to the next in each of her scenes, in the movie Linda, released in 2003 on DVD.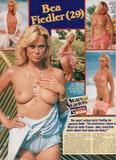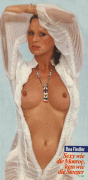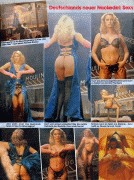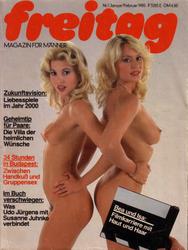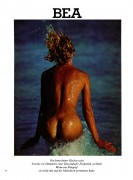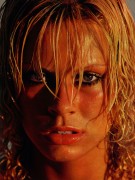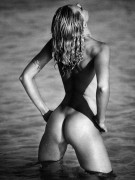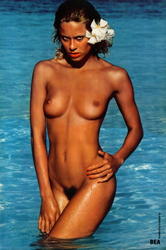 Filmografie
1978: Die Insel der tausend Freuden
1978: Summer Night Fever
1978: Hurra – Die Schwedinnen sind da
1978: Popcorn und Himbeereis
1979: Graf Dracula beißt jetzt auch in Oberbayern
1980: Keiner hat das Pferd geküsst
1980: Drei Schwedinnen auf der Reeperbahn
1980: Heiße Kartoffeln
1981: Die nackten Superhexen von Rio Amore
1982: Myriam – meine wilden Freunde
1982: Eis am Stiel, 4. Teil – Hasenjagd
1983: Die wilden Fünfziger
1984: Eis am Stiel, 5. Teil
1984: Her mit den kleinen Schweinchen
1984: Macho Man
1985: Eis am Stiel, 6. Teil – Ferienliebe
1987: Großstadtrevier: Fotos aus Ibiza
ENLACES/FUENTES:
http://en.wikipedia.org/wiki/Bea_Fiedler
http://de.wikipedia.org/wiki/Bea_Fiedler
http://ancensored.com/celebrities/bea-fiedler
http://jsrpages.co.uk/scansf/fiedler/s.htm
http://wijzeman.wordpress.com/2008/05/06/bea-fiedler-naakt-dan-wel-nackt/
http://www.vintage-erotica-forum.com/showthread.php?t=3821