Playboy French edition 10 May 1986
---
Catherine Ringer in Playboy French edition 10 dated May 1986.
by
rogerleon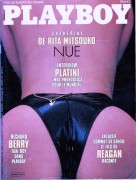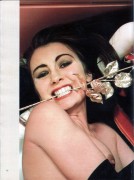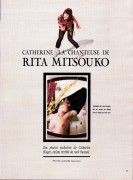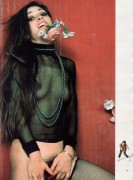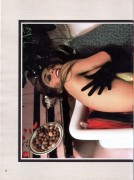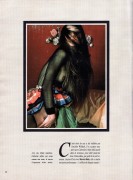 Tentative translation of the texts:
Cover
: Catherine of Rita Mitsouko naked
Page 43
: Catherine the singer of Rita Mitsouko. Eclusive pictures of Catherine Ringer, terrible child of the French rock
Photographs by Joachim Wallach
Specialist in provocation, she is since her beginning in the wake of the rock stars.
Page 44
: Girl she played the flute. At 11, she loved Piaf, Chopin and the Velvet Underground. Rita Mitsouko was born in 1980. Rita, first name of "barefoot princess," Mitsouko, name of a perfume by Guerlain, whose exotic sounding inspirational. A detonating cocktail Latin East.
Catherine tried all the musical experiences from Xenakis to Velvet. Eclecticism in his own image, rock baroque.
Page 47
: She recorded her third album in March in a London studio. And there is talk of a movie starring Jean-Luc Godard .....
Page 48
: This series of nudes was conducted by Joachim Wallach, four years ago, when Catherine had already launched into the music, to go up after herself, for the thrill of performance. Today with Marcia Baila, she made another performance: 1 million records sold!
With boundless immodesty, Catherine uses her body as a weapon, the means of expression of an actress.