This is a funny interview from the archives of the French television dated December 1987, BL is 32 yo and at that time she quit the porn business for already 6 or 7 years, she is presenting her first book : «Moi la scandaleuse».
Nothing very serious, the interview is like a sketch using the same kind of humour (second degree) that was used in a lot of the French X films.
We never see the face of the interviewers, only their legs (the voice is the one of Eric Blanc), the interview starts with some pics, little by little, her clothes disappear and she continues her interview in stockings and suspender belt, at the end she leaves, so-called frustrated that the interviewer compares her to Marguerite Duras (a famous French female writer).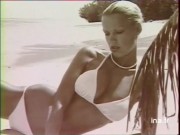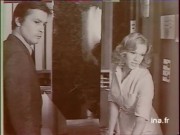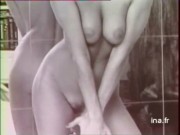 Length: 11:28Image : 640 X 480
It is, of course in French, here are some tentative translations of some parts, far of being complete:
How much did you earn ? At the start in 1977 a fee of FF700/day and I reached FF 5000/day in 1980 before quitting the X business.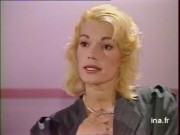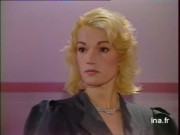 Did you use stand in ? I am a comedian and just like Jean-Paul Belmondo, I never uses stand in, I did all my cascades by myself, except sodomy because refusing it, was a way for me to keep something like a virgin and we all need some intimacy.
Did you happen to have pleasure ? Yes absolutely, not always but often, I was going through with the job.
Is it a therapy? Yes, first I lost weight, and all my female colleagues were sexually free and also psychotherapy is very expensive, in the porn business we were paid, so we win on the 2 sides.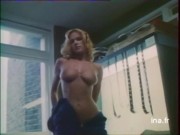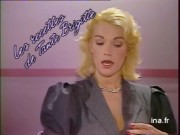 Men cannot fake like women, therefore, in that business there is a kind of unionist comment agreement limiting men performance to one ejaculation by day. Also to allow them to still have some family life in the evening. If the script requests more than one, then we uses false sperm. The recipe for false sperm : no big quantity to keep the credibility, you start with 2 coffee spoons of Nestlé milk (I prefer sugared milk but some actress avoid it because they were afraid to take weight), one white of an egg (no yellow because audience could think that the guy is seek) and a pinch of icing sugar that will tie everything together and make the result more creamy. Then you take a fork and you mix, you serve immediately to avoid that the mixture deflates.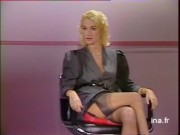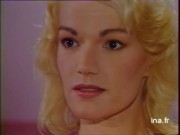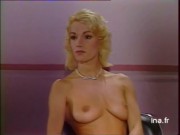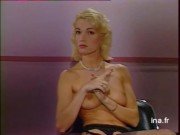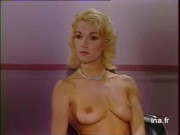 You made love in the most incredible places.? Yes, true, I specially like the means of conveyance, probably because I am a Sagittarius, they love travelling. So I made love in cars, planes, trains and boats. I did it once in car Place de la Concorde at 23h but the car had tinted glasses. Also once for a film in a Rolls Royce (Erotika).
On the plane it was between Barcelone and Ibiza, in second class, you see once can stay ordinary, it was after the film Emmanuelle that, may be, gave me the idea.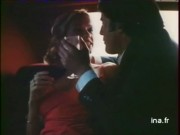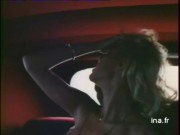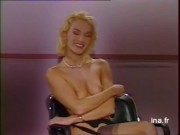 I read that you love to make love in elevators? Oh yes, this is my favourite place!. Probably because it is the place where the risk to be exposed is the highest, but preferably, ladies, wear a dress, much easier than pants.
Do you have a trick to block the elevator? Well just use the button STOP.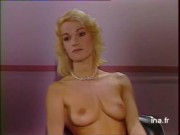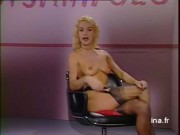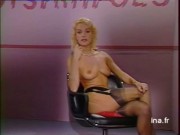 Did the career of Cicciolina give you ideas ? Personally not, but a lot of people contacted me and some political parties where ready to talk with me about my political ideas.
A newspaper is preparing my campaign, at his stage I do not say if I will be candidate or not but if France needs me, I will show up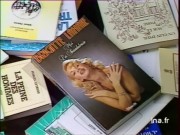 Reading your book, it looks like a Marguerite Duras book ! This goes too far, I do no more like your questions. Misters the censors, good night!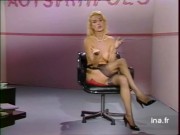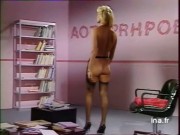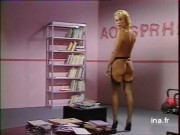 Rapidshare : ending in 1 file of 102.774 KB
https://www.rapidshare.com/files/521...c_02121987.avi